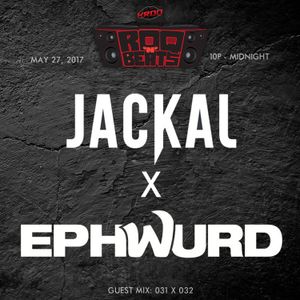 HOUR 1
Zhu x Lana Del Rey – West Coast.
Future – Mask Off (Mr. Collipark Remix)
Kevin Gates X Tiesto X Sevenn – 2 Phones (Mighty Mi Boom Remix)
Twenty One Pilots – HeavyDirtySoul (DJ Freefall Remix) 
Ghastly X NGHTMRE – End Of The Night 
Merver – Bastille 
Rag n Bone Man – Human (Danny Dove Remix) 
White Stripes – Seven Nation Army (Fomichev Remix)
Kendrick Lamar – DNA. (MDB Remix)
Rage Against The Machine – Testify
The Chainsmokers X Coldplay X Blink 182 – Something Like Adam 
Paramore – Ain't It Fun (Riddler House Remix)
Prince – Erotic City (Scotty Boy Remix)
Desiigner – Panda (Kiko Franco & Kubski Remix )
No Doubt – Hella Good (Cazztek Remix)
Dirtyphonics – Boombox (Original Mix)
Robert Miles – Children (Scotty Boy Remix)
Depeche Mode – Enjoy the Silence (Spindiana Jones Remix)
Malaa – Bylina (Noise Frenzy Remix) 
Marten Horger X Neon Steve – You Don't (Original Mix)
Bastille – Blame (Dave Winnel Remix)
Chris Lake – I Want You
Oasis – Wonderwall (DJ Zee Deep House Remix)
Eurythmics X David Gravell X Tiesto X Chainsmokers – Sweet Dreams 
HOUR 2 – JACKAL GUEST MIX
Playlist TBD
Got a cool Remix of a KROQ song? Send it over! Ill check it out!
Instagram: @djjeremiahred
SnapChat: DJJeremiahRed
Follow JACKAL!
Instagram: @jackalproducer 
Comments
More From The World Famous KROQ